Let's talk about the weddings where there's no mention of what to wear on the invitation? No life-changing "cocktail attire" note at the bottom. First off, we suggest: fear not. Stay calm, work with what you own, what you can rent, or what your friends own.
Secondly, we put our heads together and pulled together our wedding looks for all occasions - so allow us to show and not just tell.
Afternoon, casual: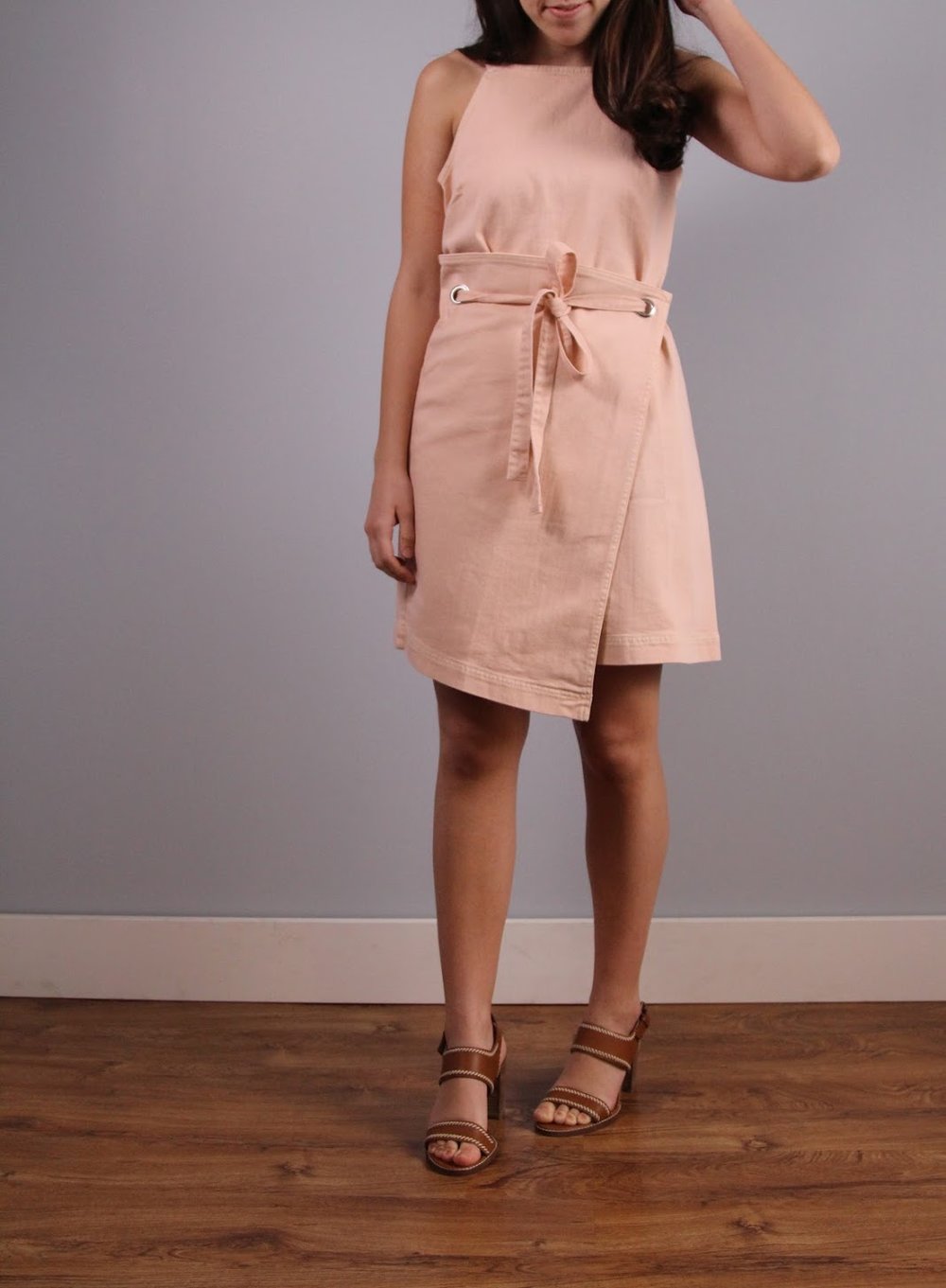 For those morning or afternoon outdoor weddings, dawn your best summer dress and sandals, summer heels, or flats. Summer dresses include any cotton or, in this case, denim dress. Try mixing a dressier material with a more casual shoe (or vice-a-versa) for these occasions.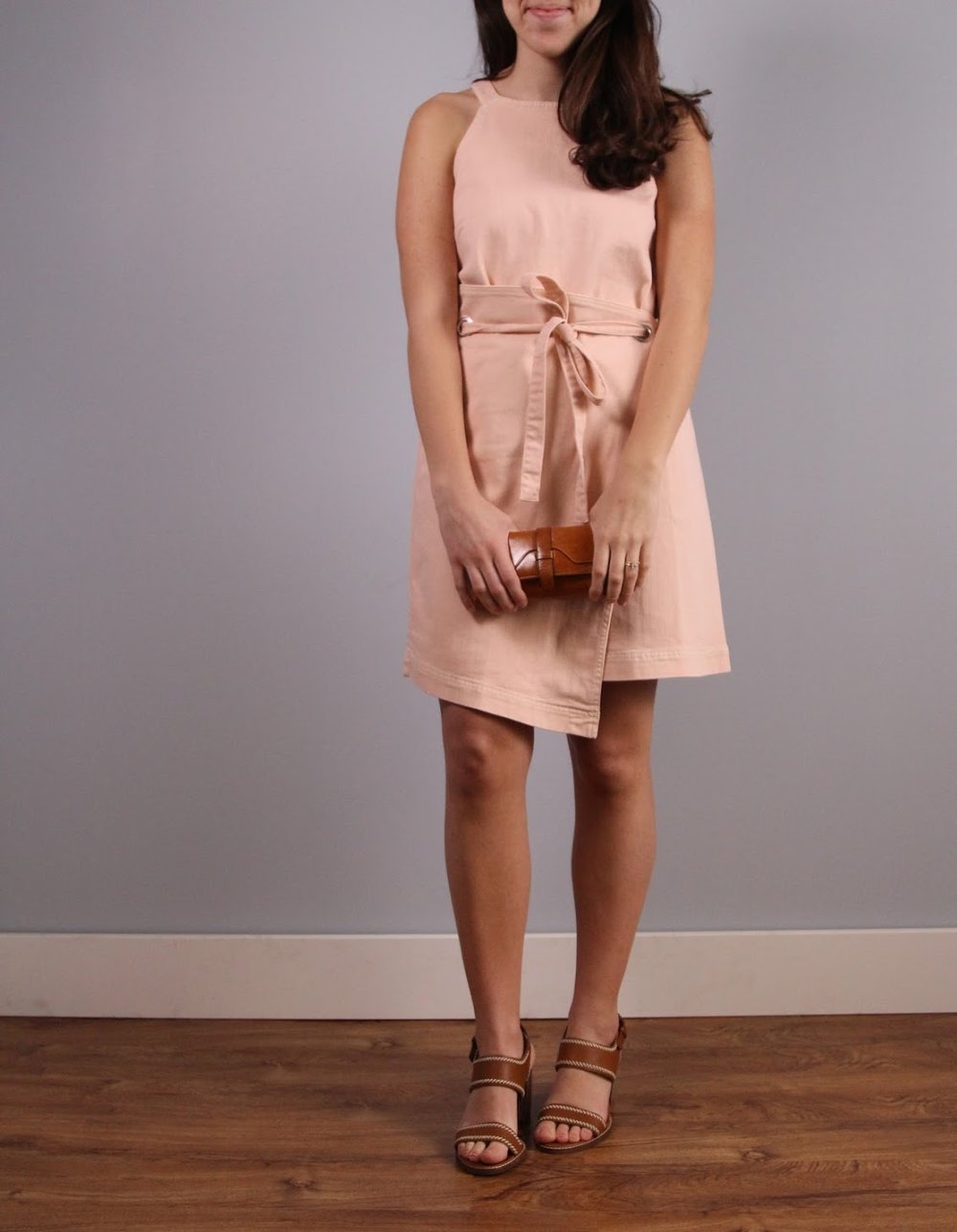 Wrap dress from Anthropologie, stitched sandal heels from Madewell.
Afternoon, dressed up: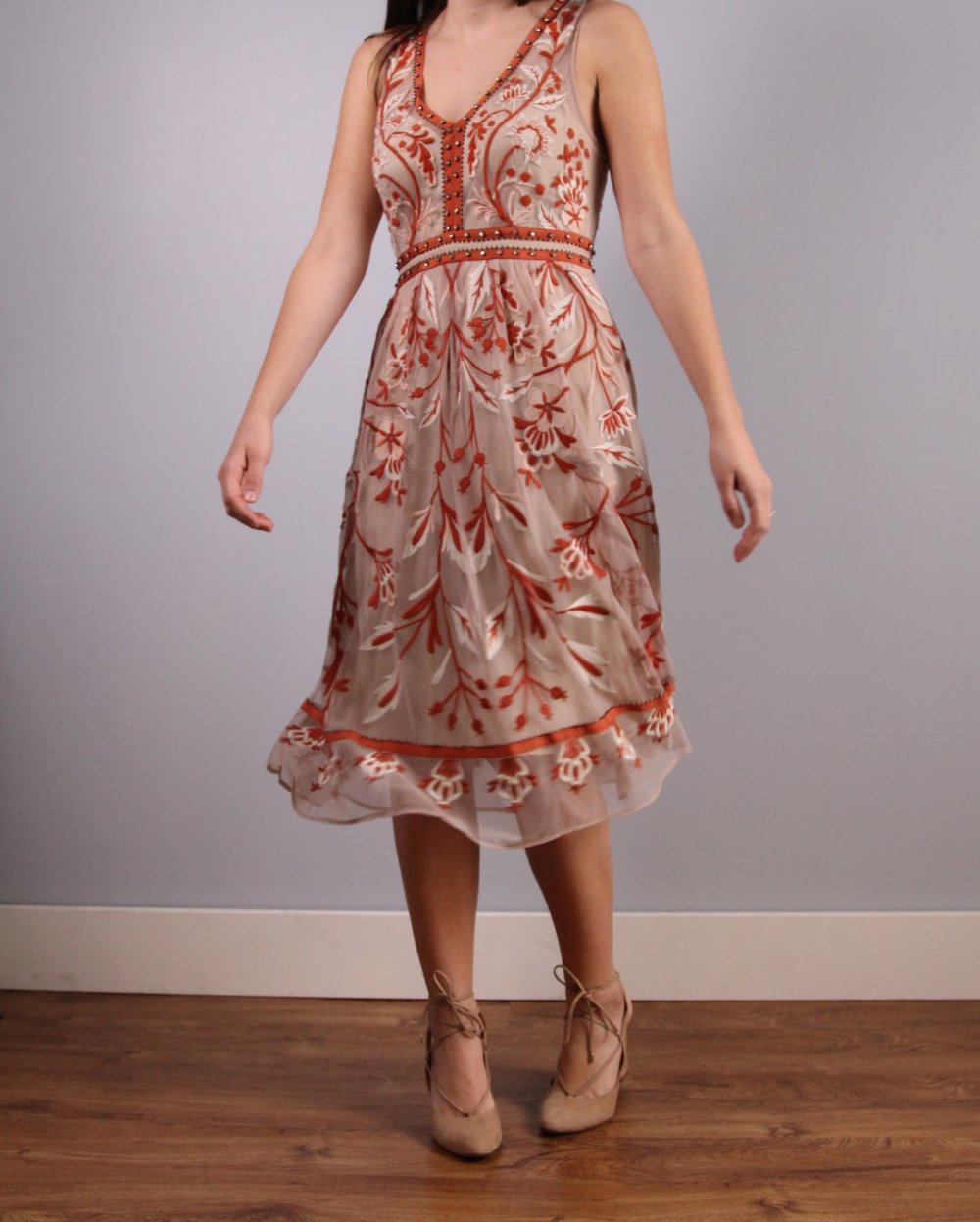 If the afternoon wedding is indoors or you're getting the feeling that this outdoor wedding is not at any ordinary park but actually at Kensington Gardens (or just a nice country club), you'll want to opt with your more formal shoes
paired with a dress of nicer material. Knee length dresses are still appropriate but try dressing them up with more formal shoes, jewelry, or hairstyles.
Dress (similar) and shoes (similar) from Anthropologie.
Evening, dressed down: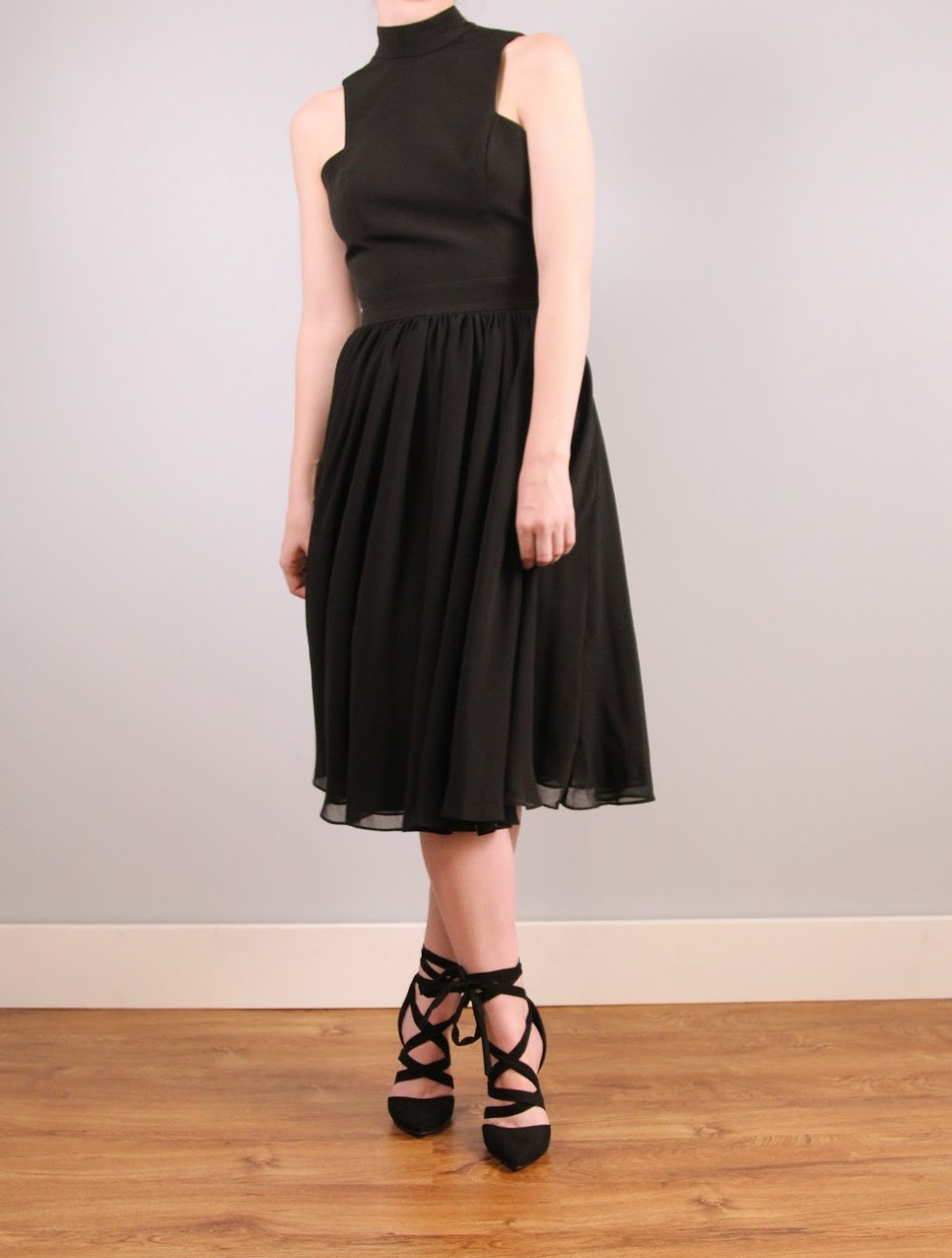 If the invitation is past five o'clock, but black-tie isn't specified, then knee-length to long dresses are appropriate. Move towards darker colors or more formal materials and go boldly forward with your nicest heels and jewelry.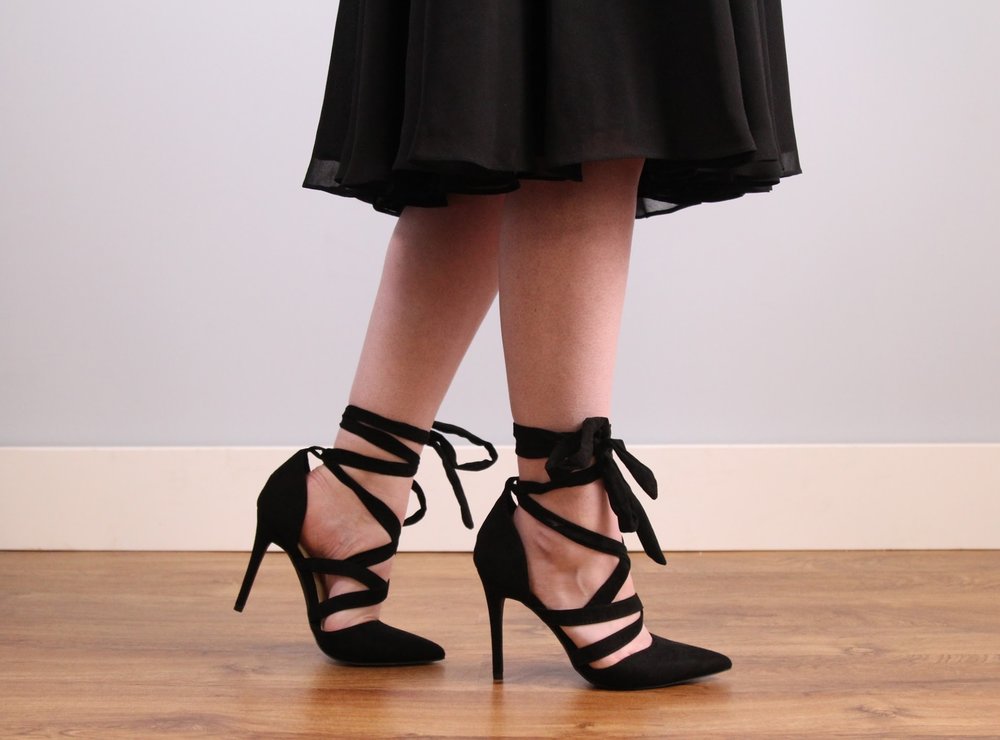 Custom dress from Fame and Partners, lace up heels from DSW.
Evening, dressed up: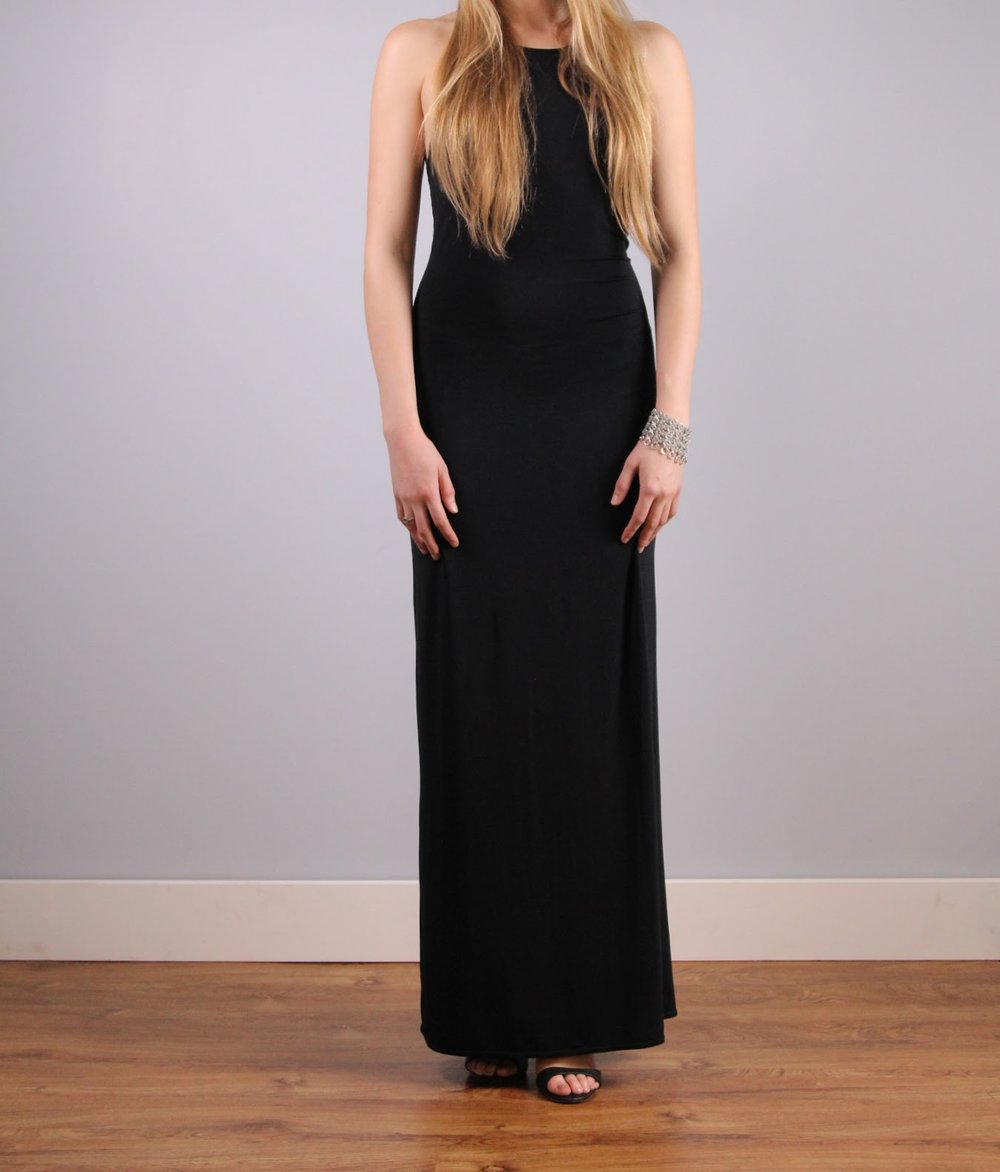 Evening is evening. And if there's any mention of black-tie, then round up some mice to make you a ballgown, call up a friend to borrow theirs, or give Rent the Runway a shot. There are few moments in life when we get an excuse to get this dressed up, so honor the invitation, think old Hollywood, and enjoy.
 "Vintage Bebe" dress from mom, styled with some classic black heels from Target (pronounced "Tar-jay").
We hope this helps you navigate wedding season! And if you need some more tips and inspiration, check out some of our other posts for wedding attire for every occasion here and extensive tips for mens' wedding attire here and here.